Ace Attorney: Hotel Mystery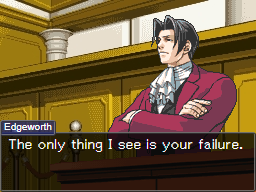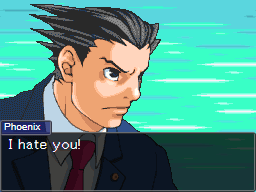 Ultimate cringe.
This is an old no-good-very-bad fan game of mine. Development started back in August of 2019. It would consist of 4 cases... But, even after so long, I am still working on the 2nd case, because I have ADHD. This is my excuse for everything.
The plot revolves around Phoenix Wright, idiot attorney, and how he solves a multitude of murder cases revolving around the 5-star(!?) hotel sensation, "Customer Sanctuary." However, a strange aura surrounds these cases... And when a new assistant named Lisa Jenkins joins Wright, he can't help but think that something's not right. And Maya Fey doesn't seem to approve of her, either...
Furthermore, a variety of demoralizing events causes Wright to wonder if he really is a worthy lawyer. Will he go on? Or will he quit? Probably the former, but you never know for sure.
This fan game uses next to no custom sprites; almost everything is from the actual games, bar a few drawings. This is because I suck at pixel art. ;(
Turnabout Abuse: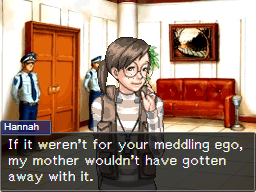 Phoenix Wright's blandest case yet!
A girl has been accused of murdering her aunt, and Wright takes on the case. His new assistant, Lisa Jenkins, will help him. But, something seems odd... And when Wright gets overconfident, he seems to pay dearly...
This was written back in 2019, so it's of lower quality than I am satisfied with. It has been touched up a bit recently, but tread carefully nonetheless. The case takes around 40 minutes if you don't skip text.
Turnabout Service: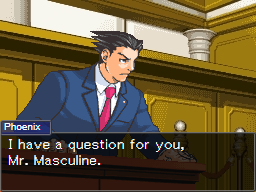 Wright explains how he met Lisa. In this origin story, a german guest with a rather stupid name is poisoned in a dining hall, and Lisa is the accused! Wright also learns about "Customer Sanctuary" and some of its dark secrets, and its rivalry with the Gatewater Hotel.
Also very old, but not recently polished. First part is finished. There is always a "but" whenever I release a part to this game, I see...
Currently takes an estimate of 25 minutes...?
Trial, Day 2
Investigation, Day 2
Trial, Day 3
Turnabout Neighborhood: On a dark and stormy night, yet another murder happens... And it's another case revolving around that stupid hotel! This time, one of Wright's friends is accused of shooting someone to death... And there are a whopping three witnesses!! It seems like an open-and-shut case, but is that really true? Probably not. Wright also starts to raise suspicion about the hotel. Is this really just a koinkidink? Or is there a secret, yet to be uncovered? It is now that Maya starts having questions about Lisa...
Production hasn't started. Will it ever? Who knows?
Investigation, Day 1
Trial, Day 2
Investigation, Day 2
Trial, Day 3
Investigation, Day 3
Trial, Final Day